"What's with Wheat?"
26 September 2016 @ 7:00 pm

-

9:00 pm
A new Australian made documentary that discusses the effect modern wheat is having on our nation's health.
Free screening: Monday 26th September at 7.00 pm is the next screening of "What's with Wheat."  
Please fill out the form below if you wish to see this documentary.
Could our modern wheat production and the amount of wheat we daily consume be contributing to the global health crisis?  These are the questions explored in a new feature-length documentary "What's With Wheat?". For more information about the documentary go to:  What's With Wheat Documentary.
The doc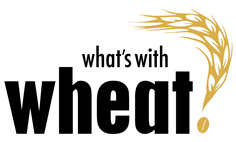 umentary features 15 global experts from Australia, United States, England, America, New Zealand and India including Dr Perlmutter, Sarah Ballantyne, Dr Terry Wahls, Dr Natasha Campbell McBride and Pete Evans who shed the light on what is currently happening to our wheat.
'What's With Wheat?' warns that modern agricultural practices of wheat growing has produced a highly addictive product that is making people more susceptible to disease.
"What's With Wheat?" answers how differently our wheat crops are now grown and processed, what's added to the wheat, the reason why it's so addictive which is leading people to consume more than they used to and why wheat is now added to other foods and cosmetics.
"We've certainly observed a steady increase in the rate of celiac disease and the rate of non-celiac gluten sensitivity. Why?" asks Dr Terry Wahls, Clinical Professor of Medicine, University of Iowa.
The film's co-director Cyndi O'Meara, Australian Nutritionist and Founder of Changing Habits says, "The story of wheat is the story of food. Become educated, become knowledgeable, become aware. Start making changes, step by step, habit by habit and we may be able to create a tsunami of change that will change the health of our children and future generations."
After the film, my wife Jennie will offer some samples of homemade gluten-free products.  She will give advice about gluten-free baking, including tips for substituting other types of flour instead of wheat flour and what to use to maintain the elasticity that gluten provides in baking. Jennie will share some of her tried and proven recipes for cakes, biscuits, muffins and bread.  It's easier than you think!
Share This Story, Choose Your Platform!